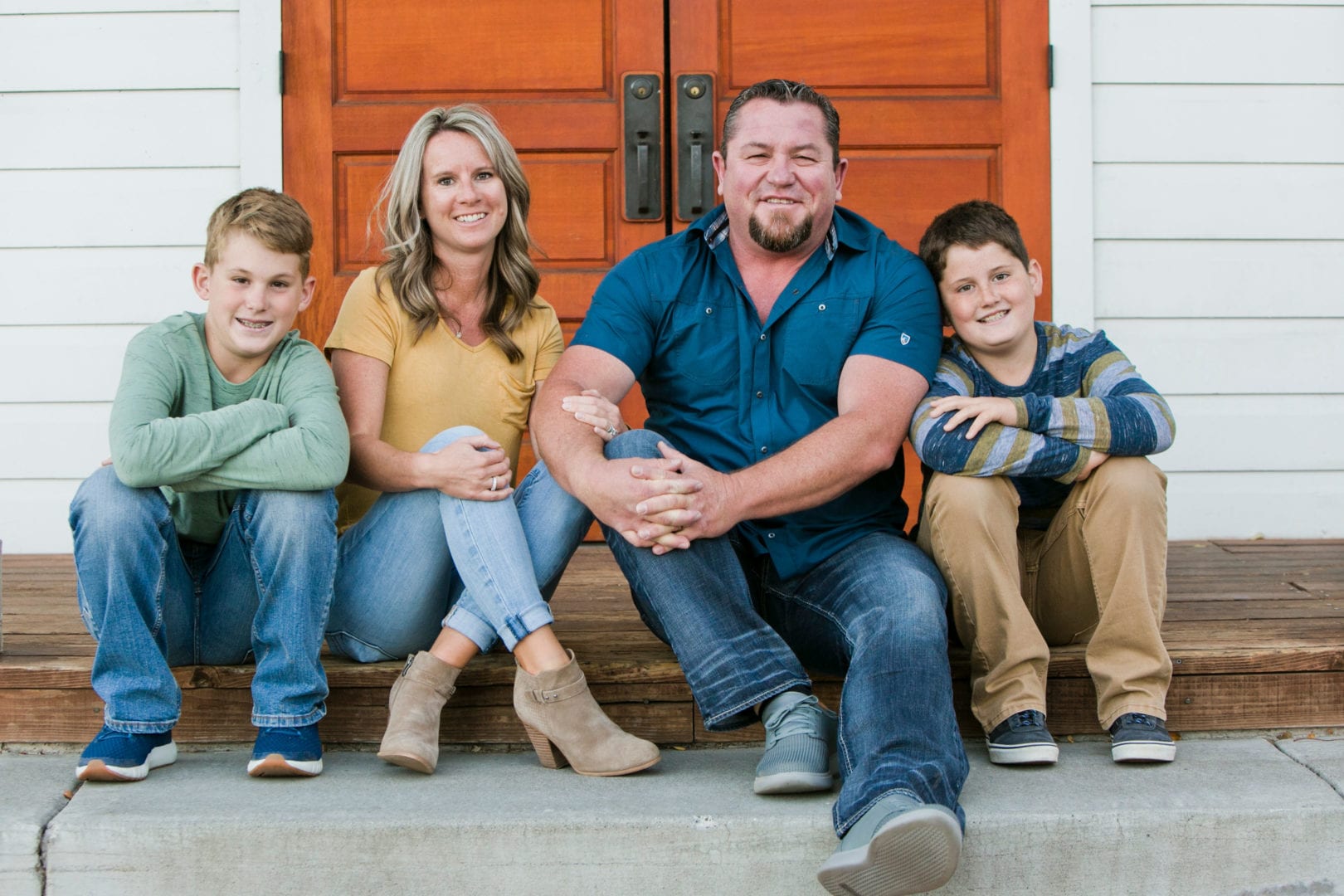 Silver State Barricade and Sign has been family owned and operated since 2001. In 2001, Larry and Debbie Fowler purchased the business and created the family business that it is today. 
Christi, daughter of Larry and Debbie,  started working full-time at Silver State Barricade and Sign in 2004. She quickly built her knowledge of the business and worked along-side her parents.
In 2007, Larry and Debbie hired Christi's fiancé, Randy Cunningham. Randy is a decorated Army Ranger Veteran. He served for six years in Germany and Saudi Arabia during Desert Storm, where he was wounded in action. After serving in the Army, he gained a background in business leadership. 
Randy & Christi worked with Debbie and Larry as a team for five years. They gained as much knowledge as they could and helped continue to grow the business. 
In 2012 Randy & Christi purchased the business from Debbie & Larry. This allowed Debbie & Larry to retire and hide away at their lake house. 
Giving back to the community has always been a big priority for the Cunningham's. They made a promise to always give back and always make the community a priority, no matter how busy life gets with owning a business. In their years since purchasing the business in 2012, they have given back to numerous charities in the community and become more involved. 
In 2014, Randy was named The Citizen of the Year by the Reno Gazette Journal. This was a humbling experience for both Randy and Christi. It fueled them to do more and be more involved in the community. In 2019, they were awarded The Dixie May Award for their support of The Children's Cabinet. Christi has served on the planning committee for the Children's Cabinet's annual gala The Art of Childhood since 2016. 
"We feel that we're in a position where we're blessed with loyal customers, family support, and loyal employees so that we can pay it forward," said Randy Cunningham in his interview for Citizen of the Year 2014. 
Randy and Christi have two sons that keep them very busy with sports. Tyler (12) and Kody (10) love all sports but list football, baseball, and basketball as their top three! As a family they love to travel and explore this beautiful world that we live in. They love to camp, hike, bike and spend time with friends and family. If you have been to the office, you will know that Yogi and Teddy, their two French bulldogs, are a big part of their lives too.